Description
Tiam Vita B3 Source Serum transforms dull and uneven skin tone with the serum that is enriched with Niacinamide and Arbutin to blur dark spots, control breakouts, and reduce excess sebum, as well as Allantoin to soothe the skin. For sensitive skin, mix with toner or cream for optimal results.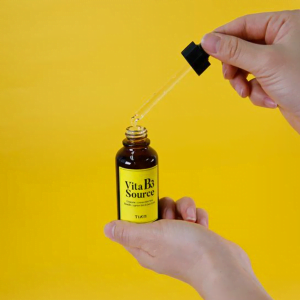 How to use:
1. Apply 2-3 drops onto the face evenly after prepping with toner.
2. Reapply on areas of concern and gently tap until fully absorbed.
3. Apply a layer of sunscreen after application.