Description
Simple Water Boost Micellar Facial Gel Wash that contains no harsh chemicals, artificial colors, or perfume, making it perfectly suitable for dehydrated, dry, or sensitive skin. It will be restored delivering a fresh, shine-free, radiant complexion with a matte finish zero-shine look. Our Simple Gel Wash has been formulated with active ingredients and vitamins is a rich source of antioxidants to give skin long-lasting protection against harsh weather conditions.
Simple Water Boost Micellar Facial Gel Wash has a light, hydrating water-gel formulation and is specially designed for dehydrated, dry, or sensitive skin without over-drying or feelings of tightness. Gently and effectively cleanse while leaving skin feeling soft, smooth, and instantly refreshed.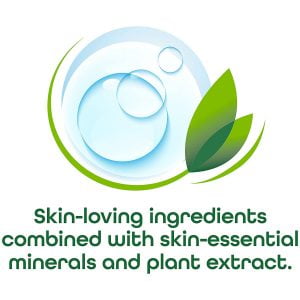 Depending on the product, this gel cleanser may even offer antiseptic or exfoliating qualities, making these an excellent type of acne cleanser, reducing inflammation and minimizing the dark spots, pimple marks, scars effectively and helping battle against free radicals.
Removes impurities, oil, and dirt
Deeply cleanses and feel refresh
Balance sebum production
Contain with natural ingredients
Helps to maintain natural moisturize
Especially for sensitive skin
Light, lathering, gel texture
Soothes irritated skin
Cruelty-free and vegan friendly
How To Use Simple Water Boost Micellar Facial Gel Wash:
Step – 1
At first wet your skin with plenty of warm water. You can splash water on your face using your hands, or moisten a towel and use that to wet your skin.
Step – 2
Use a dime-sized amount of face wash. Apply it to your face in a circular motion, making sure each spot gets covered with a tiny amount of gel. Keep massaging in a circular motion for a few seconds.
Step – 3
Rinse off with warm water and use a soft towel to pat your face dry. This face wash will keep your pores from getting clogged.