Description
Simple Kind to Skin Replenishing Rich Moisturizer is the best moisturizer for dry, sensitive, and acne-prone skin. As it works on your dryness and helps to conceal the appearance of redness, even out skin tone and hydrate the skin barrier, leaving it feeling soothed, healthy, and nourished from within. It adds a subtle glow, causes no breakouts, and doesn't feel sticky or heavy on the skin, and is ideal for skin prone to redness or dryness.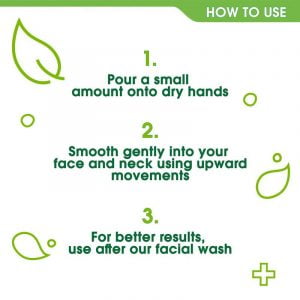 How To Use Simple Kind to Skin Replenishing Rich Moisturizer:
Step – 1
After cleansing your face with warm water then pat your skin dry.
Step – 2
Apply the moisturizer onto your skin, gently rub and lightly press your palms and pat the cream on in outwards and upwards motions until it is fully applied to your face and neck.
Step – 3
Use in the morning and in the evening, possibly followed by a moisturizer.