Description
Nature's Bounty Hair, Skin & Nails With Biotin 60 Mixed Berry Flavor Gummies are beauty tip that's easy to swallow. Containing the major vitamins and minerals needed for shiny hair, skin, and nails, these delicious gummies provide effortless beauty support.

Diet, lifestyle, stress, pollution, and many other factors can affect the appearance of our hair, skin, and nails. Our delicious Nature's Bounty® Hair, Skin, and Nail Chews are formulated with the nutrients you need for luscious hair, glowing skin, and healthy nails.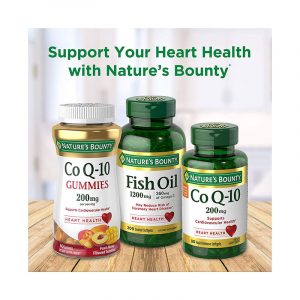 These gummies are made with clean beauty in mind, free of gluten, artificial colors, or flavors, helping you look good and feel good every day.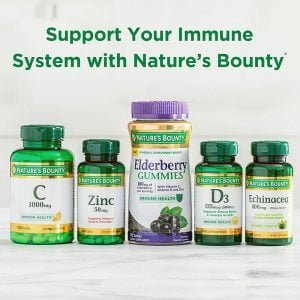 Convenient pectin-based chewable gummies, gluten-free
Vitamin and mineral formula to support hair, skin, and nails.
Nourishing beauty nutrients including zinc, vitamins C and E, biotin, and collagen.
Essential nutrients to support hair growth and a healthy shine.
The delicious natural mixed berry flavor
Provides key nutrients for healthy hair, skin, and nails
Zinc and Biotin help maintain hair growth and a healthy shine
Vitamin C supports collagen formation for toned and radiant skin
Selenium and zinc help nourish and maintain healthy nails