Description
Simple Kind To Skin Micellar Cleansing Wipes are made of our softest fibers yet and are better at removing makeup and impurities than ever before. With our Aqua-Lock™ technology, our wipes stay effective and fresh, even the last one!
And as per all Simple® products, no artificial perfume or color, and no harsh chemicals, so it won't upset your skin.
Step 1: Gently wipe Simple® Kind to Skin Facial Cleansing Wipes over eyelids, face, neck, and even lips to cleanse the skin.
Step 2: Mascara won't budge?  Hold the wipe over stubborn areas for a few seconds before wiping.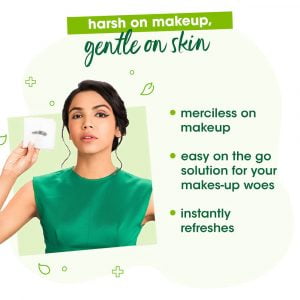 Overview
Simple Cleansing Facial Wipes clean skin deep down with a formula that's gentle to use on sensitive skin. Made with gentle cleansers and skin-loving ingredients vitamins B5 and E, these softer-than-silk fiber wipes remove dirt, excess oil, impurities, and makeup without irritation or residue. Simple Cleansing Wipes work on long-lasting makeup–even waterproof mascara–without any need to rinse your face afterward. Plus, with the improved Aqua-Lock™ pack, every wipe is fresh, down to the last one. It is perfect for cleansing on the go, so you can enjoy gentle yet effective skincare wherever you like.
At a Glance:
Removes dirt, impurities, excess oil, and makeup without irritation
Gentle enough for sensitive skin
Contains no dyes, alcohol, artificial perfumes, or harsh chemicals
Enriched with vitamins B5 and E
Aqua-Lock  technology packaging prevents wipes from drying out