Description
We believe that Healthy skin starts with deep moisturization. In our Vaseline Cocoa Glow Moisturizing Cream, we've combined micro-droplets of Vaseline Jelly with a fast-absorbing, non-greasy moisturizing formula. The result is a body cream that moisturizes to restore dry skin, leaving it looking and feeling rejuvenated. With 100% pure cocoa butter, Vaseline Cocoa Glow Moisturizing cream moisturizes to restore dry skin and reveal its natural glow.
Its luxurious formula doesn't leave a greasy feel on the skin. It can be used as a multi-purpose cream. With 100% pure cocoa butter, which is a natural fat that comes from the cocoa bean. butter from cocoa is known to helps improve skin elasticity and promote healthy collagen production. Its emollience properties make it one of the best moisturizers for skin Cocoa Butter is known to provide nourishment to skin and Petroleum jelly locks in moisture in skin. Moisturise dry and dull-looking skin in just a few days.
Provide fast-absorbing skincare and a luxurious, non-greasy feel. Rich Cocoa Fragrance Multi-purpose cream Skin care solution for achieving soft, glowing skin. Best Suited for: very dry and dull skin Best way to moisturize is scoop, rub on palm and pamper your skin. World's No. 1 Body Care Brand Unilever calculation based on Nielsen unit sales information for the total markets year 2016.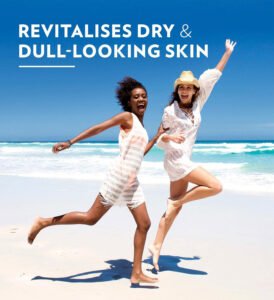 How to use:
use twice dialy for best results. re-apply as needed.