Description
Prada Luna Rossa Carbon Cologne by Prada, Launched early in 2017, Prada Luna Rossa Carbon is one of the brand's newest fragrances for men, and it is a hit. With top notes of pepper and bergamot; middle notes of soil tincture, lavender, coal, metallic notes and watery notes; and base notes of ambroxan and patchouli, any other brand would have made a cacophony of this melody. However, being the seasoned vets that the company's designers are, they were able to pull the ingredients together to create a scent that is aromatic, subtle and an all-around sensual delight.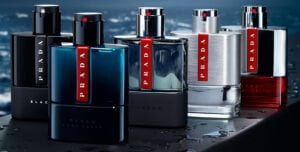 Mario Prada created his famous brand in 1913. He started out selling shoes, handbags and trunks of fine leathers, including walrus hide. However, as heavy trunks and baggage became impractical, he began to use lighter materials to produce the same high quality accessories people of class desire. In 1979, Mario's daughter, Miuccia, took over the family business. An already successful business, Prada skyrocketed to fashion fame, and the new, young business owner along with it. Since she took over the company, Miuccia introduced several new lines of clothing, handbags, shoes and fragrances.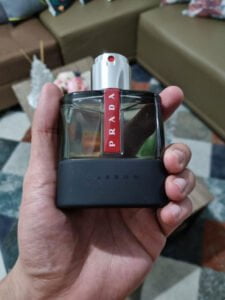 All our products are 100% original, authentic name brands. We do not sell fake or counterfeit products.