Description
Christian Dior Hypnotic Poison EDP draws its strength from powerful absolutes. The lush charm of Sambac jasmine absolutely mingled with a welcoming orange blossom absolute is wrapped in smooth, intensely evocative tonka bean. The round licorice note behind the seductiveness of Hypnotic Poison is boosted to new, bolder heights.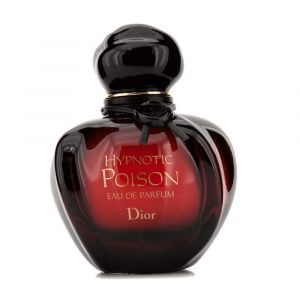 It creates irresistible appeal empowered by the vanilla, an immediate sign of gratitude. An atmosphere of total deliciousness reigns. The bottle of Hypnotic Poison—the fragrance of mystery—is an absolute icon. A sultry incarnation of the forbidden fruit. Tempting red apple. Its glass appears possessed with molten lava.
All our products are 100% original, authentic name brands. We do not sell fake or counterfeit products.
Longlasting
The best time to use this perfume is in Winter and Night