Description
Burberry Weekend for Women by Burberry, The powdery fragrance of Weekend evokes the feeling of a relaxing weekend in the country. While there are over a dozen notes to this scent, it finds cohesion in the way each scent compliments and challenges the others. Nectarine a peach blossom creates a fruity and floral top note which is strengthened by the Mediterranean flower mignonette. Other floral notes in the bouquet include rosehip, iris, hyacinth, and violet root. The cedar and musk base provides a firm footing for these delicate scents.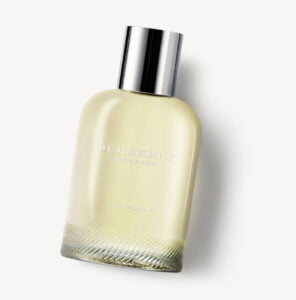 In 1856, the luxury British design house Burberry was founded. This company focused on fashion and accessories until 1981 when the first cologne was released. Since then more than 70 perfumes have exited this house. Many famous noses have overseen individual and line releases to provide excellent quality in each bottle. This company works toward the goal of creating perfumes as iconic as their early fashions, like the tartan pattern and trench coat.
All our products are 100% original, authentic name brands. We do not sell fake or counterfeit products.