Description
Black Orchid Perfume by Tom Ford, Black Orchid perfume by Tom Ford is the first perfume developed under Tom Ford's name. For his exclusive scents, Ford has developed an intoxicating natural aroma. Tom Ford Black Orchid perfume was created using the rare and aromatic black orchid. This rare hybrid orchid bloom has the most sensual fragrance of all orchids because of its exotic status. Black Orchid perfume is voluptuously garbed in notes of truffle, ylang-ylang, and bergamot. Those wearing Tom Ford Black Orchid perfume will also be delighted with the natural aromatic qualities of complimentary notes such as black currant, fruit, and lotus wood. Scents also found in Black Orchid perfume include indulgent dark chocolate, beautifully blended incense, patchouli, sandalwood, vanilla, and vetiver.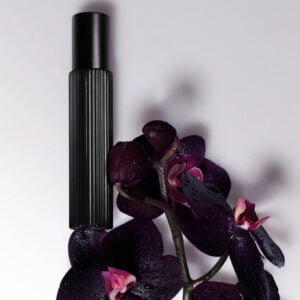 Black Orchid, Tom Ford's masterpiece, is different than any other fragrance. With its exotic and indulgent aroma, it is perfect for daily use, but it is also perfect for any special occasion that may arise. Those who wear the scent are sure to receive a multitude of compliments about their signature scent. Everyone will notice that the scent they are smelling is unlike any other, but only those wearing it will know that the secret to their allure is Tom Ford Black Orchid perfume.
All products are 100% original, authentic name brands. We do not sell fake or counterfeit products.