Description
Jean Paul Gaultier Scandal Perfume by Jean Paul Gaultier, From top designer Jean Paul Gaultier, comes Scandal, a fragrance with decidedly modern sensibilities with a twist of classic elegance. This powerful blend opens with a combination of blood orange, honey, patchouli, and gardenia. The result is a composition that boasts creamy, earthy, and balsamic influences that's also solidly supported by a warm, woodsy base. Trendsetters will love this 2017 edition for either daytime or nighttime wear. Even its packaging is clearly designed to turn heads with its clear, curvy bottle festooned with sculpted transparent legs.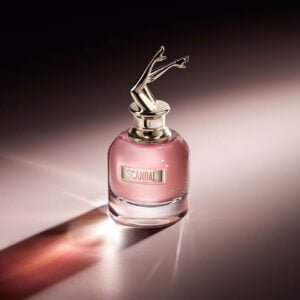 As just one in the latest series of Jean Paul Gaultier's standouts, Scandal is the brainchild of perfumer Daphne Bugey, a Grasse alumna and craftswoman known for capitalizing on the human scent-memory connection. The Jpg brand comes from a designer icon with a decades-long career of being a revolutionary, debuting his couture in the mid-1970s and starting his perfume line in 1993.
All our products are 100% original, authentic name brands. We do not sell fake or counterfeit products.